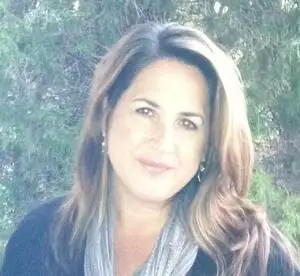 I am a Licensed Professional Counselor, LPC, specializing in children, adolescents, adults, couples, and family therapy. I received my masters degree in counseling from the University of North Carolina at Charlotte and I have over 15 years experience as a therapist. I have provided counseling in a variety of settings including outpatient, school-based, and residential over my 15 years of experience. I fully believe change is possible and I have seen the growth and change achievable through my work with clients of all ages. I have worked for county agencies providing outpatient therapy services and been the director of day treatment and residential programs treating children and adolescents with emotional, behavioral, and substance abuse issues. I have worked with children, adults, and families coping with sexual and physical abuse and maltreatment, those involved with Social Services and the foster care system, crisis intervention services, and those coping with out-of-home/residential placements. I have always been passionate about providing direct counseling work and this is why I decided to make the transition into private practice in May 2010. While in private practice, I have continued my work with children and adolescents while also working with adults coping with childhood traumas, relationship difficulties, mood problems, and ADD. I have effectively treated severe emotional and behavioral disorders as well as worked with individuals and couples seeking to increase their self-awareness, self-esteem, and relationships. I utilize various therapeutic interventions tailored to each client's individual needs and goals to address issues of interpersonal relationships, depression, anxiety, separation/divorce, loss and grief, abuse and trauma, school problems, conduct problems, ADHD, and parenting. I utilize therapy modalities and treatment approaches including attachment theory, client-focused, experiential, cognitive behavioral, reality therapy, and family systems.
I am passionate and fully engaged in the therapeutic process of assisting clients in achieving their goals and attaining satisfaction and joy in all aspects of their lives. I welcome the opportunity to meet with you for an assesment to determine if you believe we will be a good fit for your or your family's journey to make changes in your life.


Education
MA, Counseling from The University of North Carolina at Charlotte in 1996
BA, Sociology from Appalachian State University in 1990

Experience
Licensed Therapist in Private Practice since 2010. Owner of New Journey Counseling
Director of Discovery Homes (adolescent treatment program for co-occurring mental health and substance abuse problems) for DAYMARK Recovery services
Therapeutic Coordinator of Expeditions (day treatment program for grades kindergarten to 8th grade who were struggling with significant emotional and behavioral problems resulting in them being unsuccessful in the academic setting) for DAYMARK Recovery Services
Outpatient Therapist for Piedmont Behavioral Counseling
The Mental Health Representative of a multi-disciplinary team (consisting of social services, judicidal system, and law enforcemnt)investigating and treating victims of child sexual abuse
EAP Counselor providing short-term counseling for individuals and famlies and facilitated the chemical dependency awareness group
Year-long Intern for the Dilworth Chemical Dependency Center (providing individual, couple, and group therapy for those individual and families suffering with chemical dependency)
Internship with WomenReach providing free counseling services to women coping with depression, anxiety, and relationship problems
While in undergraduate college, Volunteered as a crisis-line worker for victims of domestic violence and rape and did overnight stays in the battered women's shelter

License, Certifications & Awards Additional Training
Licensed Professional Counselor, LPC, since 2000
Externship in Emotional Focused Couples Therapy
Member of the International Centre for Excellence in Emotionally Focused Therapy

Additional Training
I have attended numerous continuing education and trainings including the topics of play therapy, art techniques, trauma and abuse, substance abuse, grief, oppositional and behavioral disorders, couples therapy, and family therapy.